Welcome to our web site! We hope you can use this site as a way to stay connected to our World Tour adventures. We update as much as possible from the road whenever we can find internet access. We also upload pictures to our Shutterfly account: garthsontour.shutterfly.com
Feel free to comment on posts here, or send us an e-mail (garthsontour@gmail.com). We hope you'll stay in touch!
A quick intro…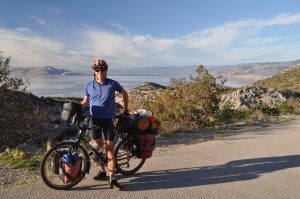 Dave: Dave grew up in Nashville, Tenn., and went to college at UT Knoxville. He studied mechanical engineering. After graduating in 2003, he took a summer to ride his bike from Seattle to Boston with his older brother John. When he got home, he started grad school at Georgia Tech. After finishing with his Masters in mechanical engineering, Dave moved to Auburn to take a job with Neptune Technology Group in Tallassee (a nearby small town).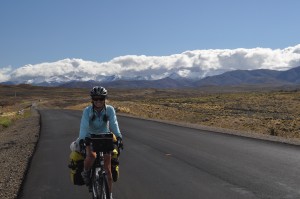 Bethany: Bethany grew up in Abbeville, Ala., and attended college at Auburn University to study journalism. When she was about to graduate, she planned to go to seminary in LA, but through a series of divine appointments ended up staying in Auburn to help with a church plant called Converge. She took a job at Women's Hope Medical Clinic, a small non-profit where she did publicity and events planning.
How we met: Dave and Bethany met at Converge (a church in Auburn) when it was first getting started in the summer of 2007. We won't go into details here, but let's just say it was not love at first sight! Bethany thought Dave was a little odd (although she did think it was cool that he had ridden his bike across the country), and Dave overdid it the first time he asked her out (which was an invitation to his brother's wedding… in DENVER). Fortunately, Dave was persistent and Bethany saw the light. We started dating in January 2008, and Dave bought a house in May. This launched us into a season of constant renovations on the house. We got engaged in August, worked like crazy to make our house livable, and got married in March 2009. Since then, we've still been renovating… but we've always had the World Tour plans on the table! Since day one, we've been living frugally and saving diligently to make this dream a reality!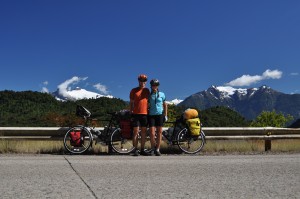 We believe that this is more than just a cool trip. We know we are blessed beyond measure to be living out a dream that God has placed in both of our hearts. Some people think it's crazy… others think it's awesome. We are mostly just excited! We don't know what the journey holds, but we know a few things:
1—We're going to meet some amazing people and learn more about cultures than we would if we traveled by more traditional means;
2—There's a lot of risk involved… which is an opportunity to build our faith;
3—We won't be the same when it's over.